Short Call for Strike: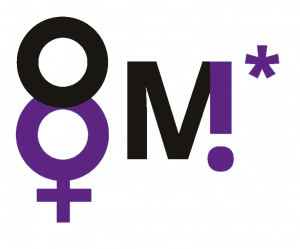 Demonstration on the Women*'s Strike on the 8th March 2019!
The women*'s strike committee Augsburg calls for a strike!
We call women* and people in solidarity to stop working on the 8th of March 2019. With "working" we do not only refer to work with which we earn our money. Cooking, cleaning, child care or caring for the elderly is hard work as well. The whole year women* work around the clock. But on the 8th of March we don't go to work but to the streets! Join us!

2 pm – Assembly at Moritzplatz with speeches, music, performances

3.30 pm– Demonstration – we will be loud!

6 pm – End of the Assembly at Moritzplatz

afterwards there will be an aftershow party in the City Club/Café!
We are the women*'s strike committee Augsburg. We are not part of any organization but a group of women* and people in solidarity who prepare a rebellious 8th of March. We are an open group and are happy to see new faces.
You can contact us via frauenstreikaux@riseup.net and on facebook under Feminismus in Augsburg. You can find more information under: https://frauenstreik.org/.
What to bring to the demonstration:
Dress in purple
Household items that make noise: pots, cooking spoons … be creative!
Toilet brushes, cleaning gloves, aprons, …


T-shirts or other fabrics that can be printed on site
Am 8. März wollen wir streiken, feiern, weiterkämpfen – und auch demonstrieren! In vielen Orten finden Frauenkampftag|s-Demos statt – schließt euch an! Danke leftvision für dieses starke Mobi-Video!

Gepostet von Feministischer Streik am Dienstag, 26. Februar 2019
8M 2pm at Moritzplatz. Join us!

The feminist alliance Göttingen (Feministische Bündnis Göttingen) made a video for the 8th March: